Your insurance package is evolving and easy to establish.Combine your insurances to enjoy all the benefits from a unique insurance contract.
How do you combine your insurances?
No time, administrative tasks are bothering you? We have the solution! iCHANGE.lu suggests you to get to the heart of the issue. We only ask you for limited information necessary to the generation of your insurance combination quote. Here are the 3 steps:
You fill in the online questionnaire
We are committed to provide a quote to you within 48 working hours.
Upon request for an appointment, we offer you personal assistance in order to advise you and refine our insurance combination offer.
Afraid of changing your insurer? Breaking your contract discourages you? iCHANGE.lu handles all administrative steps free of charge. We deal with the termination of your various insurance contracts at their expiry dates to add them, progressively, to your package.
Evolution of your insurance package
Your insurance package enables you to easily add or withdraw risks from your contract in accordance with the evolution of your marital, family or financial status. Below, an example of a family's insurance package evolution.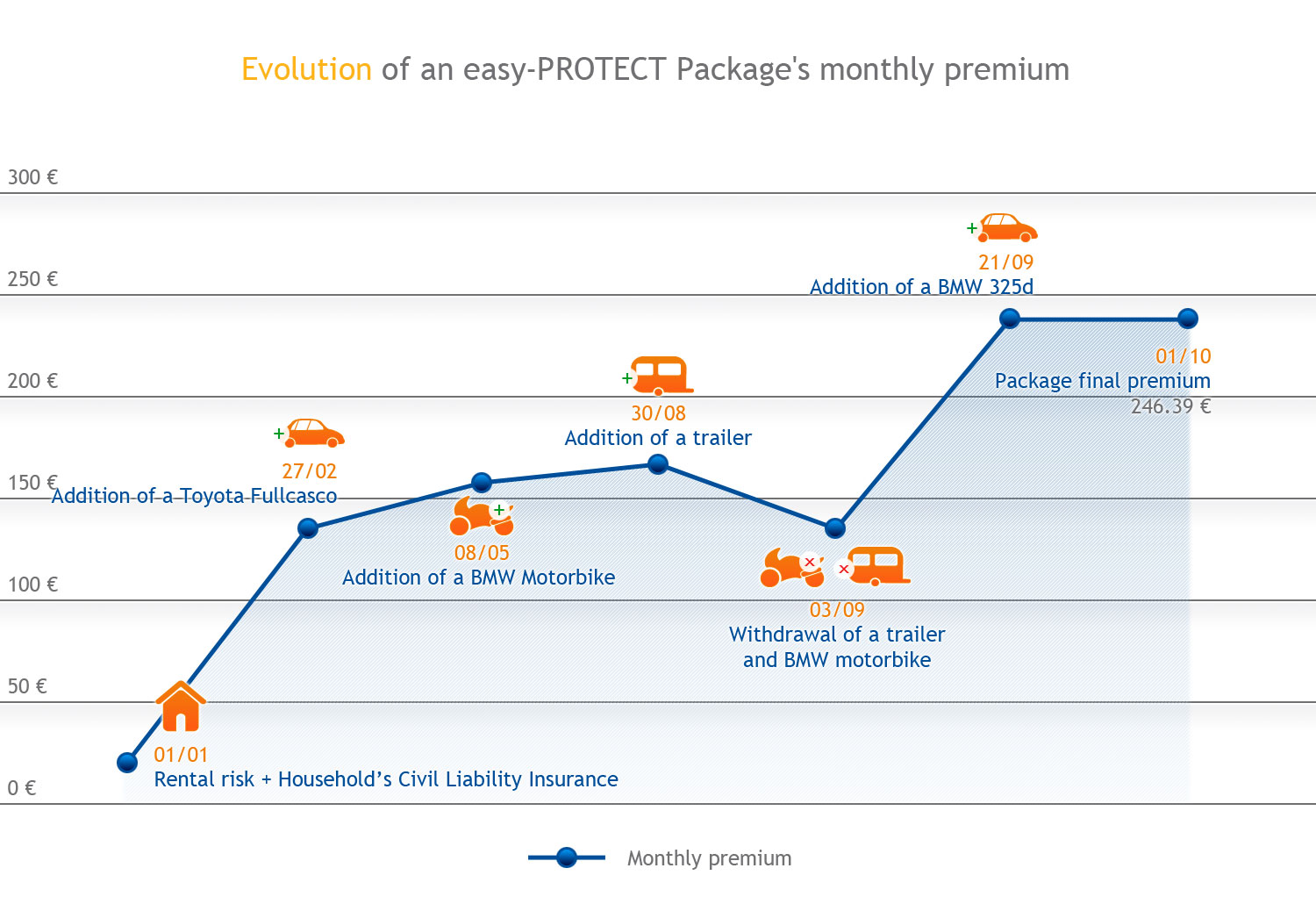 Easyto fill-in form
Safe data processing
Quickly delivered quote
Individual consulting
---
Testimony
No deductibles, a 24h/day assistance, free choice of repairer and all this for a favourable "package" tariff, a no-regrets choice. Mike W. (Grevenmacher)
Leave your own testimony